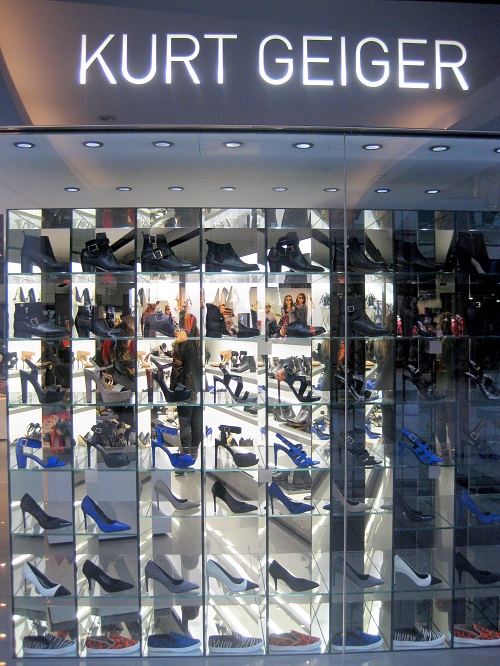 It was just like the Pied Piper. So good luck and good health to you all.
Youngest sister to anne,paddy,frances and dolly flannigan. I was born at through market in our wee corner house at welsh and stanfield street. I spent my childhood days in the the market i am excited to share this sight with all of you.
Hopefully we can spread the word as we have so much to share. I was born in in that corner house and lived there until when i was brought out to america for a visit to my family who had immigrated to america. I have never gone back to ireland some say that it is berrer not to as my memory of home will always beof what it was not how it is now.
I have to close now will write again later. Peter McDermott - Dec '07 Hello to all, I was born in Southampton, my father was born andnraised in the markets, and my family still live there. I believe my grandad might of sold fruit and veg.
My Grandad was Peter, nan was Mary Ellen. Would like to hear any stories from anyone knowing of my family. The five boys all went to St. I moved to Dublin in I made contact with Mary Russell's brother Authur Lannigan a few years ago. Authur was a G. I remember her father in the electrical shop, he was always a perfect gentlman.
Christopher Peake - Dec '07 Hello, I enjoyed reading the messages on this board. I worked as a commercial traveler in the drapery business in the s. I have visited there many times. Sadly the old row houses are no longer there, torn down in the intrest of safety etc. I have some fond memories of the place.
Peter if you read this, email me at cruzer40 hotmai l. I have a few photos as well and will gladly share them. Perhaps that's the one you were thinking of. It was eventually subject to re-development and is no more. My family lived above the bar for a couple of years, including in about ? Does anyone remember it? I left Northern Ireland in and only return very rarely. Before it's too late none of us is getting any younger I would be very interested in any memories anyone might have about The Royal George.
I have many childhood and some adult memories of the place and would love to hear from anyone who can expand my knowledge. Annmarie remembers you, she said to say hello and hopes you are doing well, she was 9 when you left Eliza Street, Did you leave a broken heart behind Jim???
I chummed with Ann Ross. My brother Paddy went to St Colmans School. I will get in touch with her and tell her about this site it would be great to hear from her as so many of us connect with Johnny. Jim my e-mail is antrimgal3 aol. We were next door to the Golden Jubilee pub. Does anyone remember Barr's, Joe Barr was the barber. I went around with his daughter Deirdre who emigrated to the U. I lived in England for 30 years but now live in Co. I would appreciate any contact with Deirdre or anyone else who remembers Mary Lannigan now Russell.
The place where our shop is is now a car park. Both my parents are dead although my dad Frank Lannigan did not die until aged 89 years. My name is Marie Downey Ferguson until last year. My dad was a van driver for the Pearl Dyeworks in Alfred St, and shops elsewhere, this was owned by The Keatings family my mums family, Dad married the boss's grand-daughter. Anyone remember my family?
Annmarie remembers you, she said to say hello and hopes you are doing well, she was 9 when you left Eliza Street, Did you leave a broken heart behind Jim? She won't tell ha ha ha. I wonder if the Billy Moore mentioned was the same man who gave my father his first job in the 30's he used to run after the cart and pick up apples, as far as I know. We didn't live in the Market but I remember going there quite a lot and I remember especially second hand bookshops with really old books ,and a school outfitters there.
I'm 51 so this would have been in the 60'sI suppose. I remember being in their house as a child and they were really great to myself and my brother Duncan. He would remember them more as he's ten years older. I live in Spain now and really appreciate the site and have enjoyed reading the comments and articles Thanks!
My nanna Annie Murphy lived in 16 Murphy Street. My granda Robbins was a cobbler who had his work in the fromt room of the house. My unclc Charlie lived there too. My dad's name is Bobby. I used to go to visit them every few weeks and I have some wonderful memories of the area.
If anyone has any photos of the place I'd love to see them please. I will reply to all corrospondents. I remember a Lundy's fruit selling family but I don't know about the donkey. I would love to hear of a reunion of the girls from that time having missed the one held some years ago or at least I think one was held I hope you enjoy your visit to your cousin and I am sure you will have some good stories to tell. By the way we couldn't afford penny baps from Inglis what with having to pay a penny on the tram for the trip to school every morning.
I was born in Shore Road in and wonder if he remembers the Hylands as its such a small place. As a child my aunt Eileen and my mother Kathleen used to take us to the markets. It was a magical place. I'm living in Australia now but notice when I go home for a visit that little has changed in Belfast regarding how the place looks. Yes, I remember Murdock's. If I'm not mistaken, the story was that Roy Rogers' Horse Trigger was shawed at Murdocks during their visit to Belfast sometime in the 50's.
Wasn't there also a family named Ford who dealt in livestock horses or cattle on the same side of Eliza Street? I have a photo taken in looking up Eliza Street toward Cromac Street. Murdock's is visible on the left hand side. Give me your email address or Email me at jandb walsh comcast. Does anyone remember the name of the green grocer on Cromac Street near Eliza Street?
I've been trying to remember the names of some of the business owners. I remember Jimmy Lundy's of course and Leo the Butcher. Not far from Lundy's and Leo's was Neeson's.
They sold tobacco etc. We used to stand outside and enjoy the tobacco smells coming out when people went in and out the door. Didn't take much to make us happy did it? We are from the Market, do you remember Murdock's yard at 4 Eliza Street. In 63 he is listed as a pork dealer but I always remember them as horse dealers. Yes I would be interested in any pictures you have of the Market.
I have a couple of photos taken in around your corner showing Callan's Pub. You mention the boys who sang with Billy Gibson. You mention Dede Walsh. I'm sure you are talking about Davy Walsh who was my older brother. Him and Billy were best friends. I think they were partial to Frankie Lane songs. I made many trips round the corner from 34 Eliza Street to buy buttermilk from Mat Dalton's.
People all up and down the street enjoyed that singing. They were probably as good as anything you could get on the wireless. If you are interested in the pictures, contact me at jandbwalsh comcast.
As a kid my mother would drop my brother and I off to be looked after by my Aunt Mary while she went to work. We lived on the shore road greencastle so going to the markets was a big change. I remember the cows being driven down eliza street to the slaughter house this was a look forward to event for my brother and me.
When we started school our summer holidays were spent in Eliza street most people leave the city for the seaside in summer we did the opposite and wouldn't change a thing.
The markets for us was a magical place full of happy memories. My Uncle Billy Moore lived at 21 Eliza Street, he had a stall at the market the horse he used to haul the cart to market was kept in the back yard along with turkeys he kept there at Christmas.
My Aunt Peg stayed at 15 Eliza Street until they knocked the houses down moving then to friendly place. Does anyone remember Lundy's shop on Cromac Street he sold everything from a four engine bomber to a donkey I spent some time there with my nose pressed to the window looking at all the toys.
My wife and I were back in Belfast two years ago and drove along cromac street it brought me back to the happy time I spent there. We used to play in the street skipping, and swinging on the lamp post.
I think anyone who lived at the market has great memories. The surname was Ward and we lived on Divis street. There where quite a few girls traveled to Sussex Place. I remember the Sisters mentioned by Marie Toner and people she named she would have been in a class above me. Names like the O'Neill girls Peggy died in Australia. The bakers in Henerietta St who sold penny baps just out of the oven at lunch time. I'm going to visit my cousin Patricia Walsh sister of Paul and Gerrard soon she also went to sussex place and then to Ballynahinch convent.
Marie Mullan nee Ward E-mail mmarieceli aol. Marie Toner Moore - Sep '06 Well come on girls. I remember Sister Patricia, Sister Theresa she was young and we thought her lovely! Miss Mackle came whilst I was there and this was a big break with tradition as she and her young colleague brought all the latest notions from the training college to their classrooms.
I have forgotten the other teacher's name but remember her face and lovely clothes. I was saddened recently to see that the convent building is up for sale.
Margaret, my sister, and I went to piano lessens with Mother Frances in the convent building and as the saying goes the wee lay sisters kept it lovely. It wasn't only praying that was done on your knees. Tierney and lots of other kids from that time.
Maybe somebody remembers me, Marie Toner now Moore and my sister margaret. My beloved Margaret died some years ago but I'm more or less going strong yet as I hope are come of my classmates. I'd love to hear from you all and the stories you have to tell. I'm at mariebmoore 3 hotmail if anyone is out there. Jim Walsh - Sep '06 Growing up on Eliza Street in the Market in the 50's, one of my favorite memories was the "Kilty" bands marching through the neighborhood.
It was just like the Pied Piper. All the kids would fall in behind them and march with them. The Drum Major throwing up that huge baton and catching it.
There was nothing like the sound of the pipes and drums. Eliza Street was still paved with cobble stones back then and you could see the sparks flying from under the clodded boots with white spats. You might be sitting in the house and you would hear some kid calling out "The Kiltys are coming, the Kiltys are coming. It didn't take much to get us excited. We would march with them up to Cromac Street and Cromac Square seemed like a long way at the time before we would drop off as we were leaving our area of safety.
Long after they were gone, we would continue to march up and down the street looking forward to the next time they would come. I guess we called them Kilty's because of their Kilts. Jim Walsh - Sep '06 I was born and raised in the "Market. I lived at 34 Eliza St.
He was our landlord. The next building then was St. Coleman's 38 Eliza St. I went to St Malachy's as well. New Bond Street was directly in front of me when I came out my front door. I remember too, the cobble stone pavers streets and the horses going in and out of Johnny McKeown's with sparks flying from their new shoes. We could look out our bedroom windows and watch Johnny's two sons shoeing horses below. Donnely was the head master when I went to St.
Four older brothers went to school there ahead of me and one younger brother as well. I remember when they tore up the pavers and resurfaced Eliza St. That first summer, we missed digging up the soft tar in between the pavers to play with. I have a good number of pictures of the area if anyone wants to contact me at jandbwalsh comcast. I would be happy to swap. It's always good to hear from someone from the Market. Terry Jay Cooper - Aug '06 It's me again, my grandparents and all my uncles lived in the Markets, my paternal grandparents lived in a sort of large two, or three storey maisonette, above a shop on the corner of Cromac Square, Granda Cooper was a blacksmith, as was Granda Austin, he lived in Annette Street.
My first serious girl friend live in McCauley street, her dad owned a second-hand furniture shop on cromac street, just on the corner of McCauley street. I met her as I started working in McCauley street on the right hand side, i went through the yard of the agricultural firm there, and was an apprentice coach painter, I remember well, the markets, and all the fun we had as kids round there.
First Street on the left was New Bond Street. Linking McAuley with Eliza Street. Eamon Fergus - Aug '06 I'd be grateful for ny information and impressions of the Markets I never lived there so I don't know it as the Market around the 's and 30's.
He was born in the youngest of 3 children, with brother Pat and sister Margaret. Pat and Eddie are long dead but Margaret is still in reasonable health. I have a very vague memory of visiting my grandmother's house I never knew my father's father as a very small child probably 50 years ago. I'd be interested in any information, stories or pictures that anyone might have. I well remember the cobbled pavers streets, gaslights.
The Pad, The Mill where the big gastanks were , the slaughterhouse slaterhouse and so much more. I would appreciate any photos of the area and people of this time if any one has them.
I would be happy to swap , I only have a few myself. Maguire My father had a public house at 48 Cromac Street. He had come to Belfast from Tyrone as a young man and worked there first as a barman. Niall Beatty added a new photo — at Office Shoes. John Mcclean is feeling beautiful at Office Shoes. SiSi Stories is at Office Shoes. Claire Thompson is at Office Shoes. Abbie's getting her Nike Air Force. Ludwig Long added a new photo — at Office Shoes.
The Foot Factory Footwear Store. Reids Shoes Footwear Store. Niall Beatty added a new photo — at Office Shoes. John Mcclean is feeling beautiful at Office Shoes.
SiSi Stories is at Office Shoes. Claire Thompson is at Office Shoes. Abbie's getting her Nike Air Force. Ludwig Long added a new photo — at Office Shoes. The Foot Factory Footwear Store. Reids Shoes Footwear Store.
Office Shoes online shoe shop, presenting all the latest high street fashion footwear trends- free delivery. Office are blaming World Pay for not issuing refunds, then today they charge me for what I should have been refunded. Please check your bank accounts to ensure you have been refunded and also check you have not been charged again. The Office store Opera Lane just wants you to ring customer service despite going back into the shop.1/5(1). Find Office in Belfast, BT1. Get contact details, videos, photos, opening times and map directions. Search for local Shoe Shops near you on animeforum.cfon: 2 High St, Belfast, BT1 2BA.